At Council's meeting this week, I supported a motion to end the 'Kurrajong-Kurmond investigation area' process.
I believe the proposed rezoning and adoption of the 'Structure Plan' would have encouraged the lodgement of further subdivision proposals. I felt it would have sent a message to landowners or developers that we were encouraging subdivision west of the river.
The motion Council passed abandons either rezoning or the Structure Plan, adding that Council 'Not encourage the lodgement of additional individual Planning Proposals within the Kurmond- Kurrajong Investigation Area for rural residential development.'
The motion ensures already-lodged planning proposals will be granted due-process, and continue to be assessed against relevant criteria.
A 2017 survey of Kurrajong and Kurmond residents showed that only 32% of residents supported developing the whole investigation area.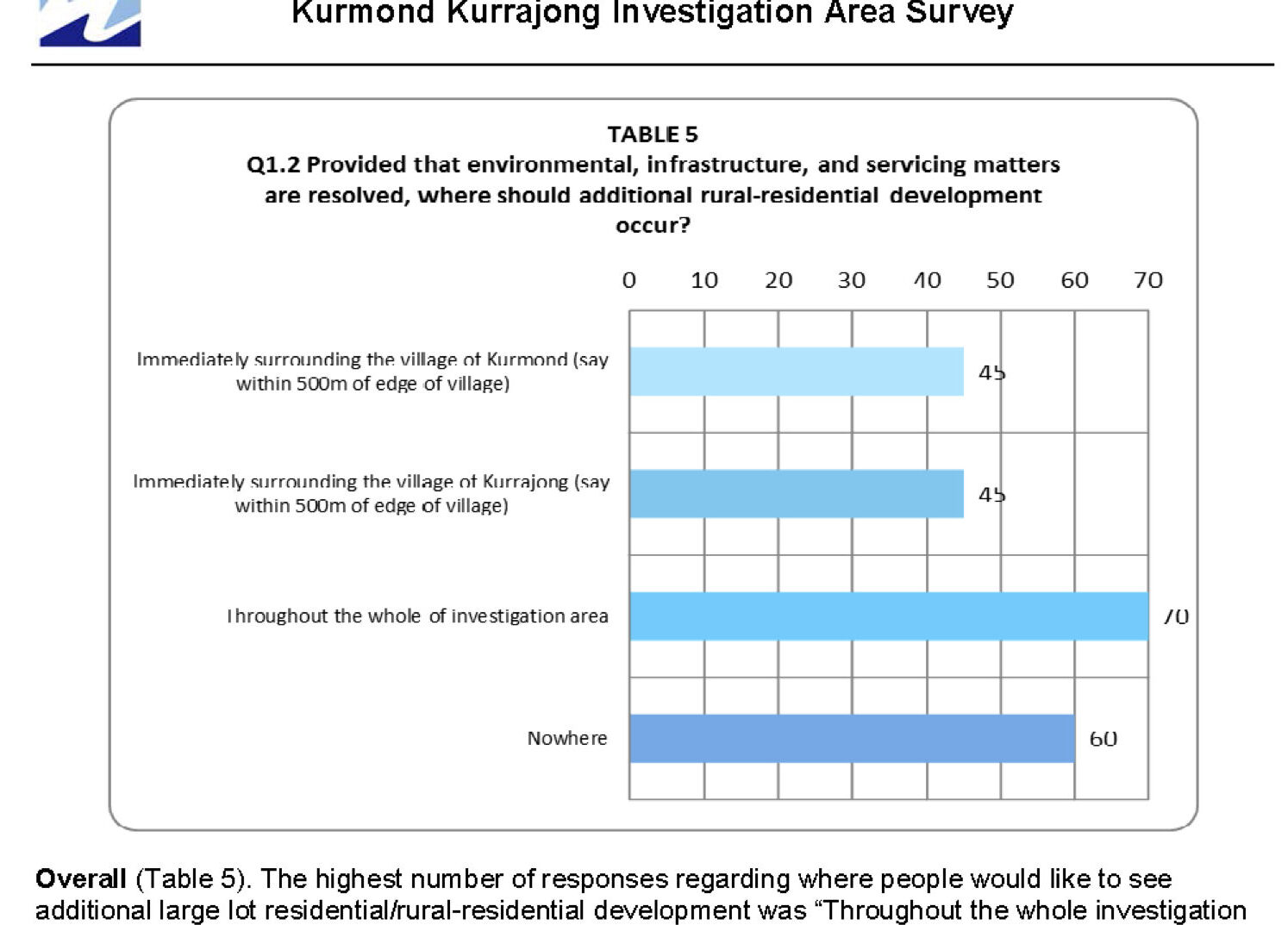 Although it is true that anyone can submit an unsolicited proposal at any time to subdivide their property, they will still be assessed against increasingly strict criteria of both our LEP and the Greater Sydney Commission's residential strategy.
Two Councillors recused themselves because they or their families, live or own property in the subject area, including Liberal Sarah Richards.
Extraordinarily, the Greens and Independent Councillors voted not only to adopt the structure plan, but to have Council prepare a planning proposal to rezone the land identified in the plan.
We encourage those with an interest in the debate to listen to the Council webcast.
Related