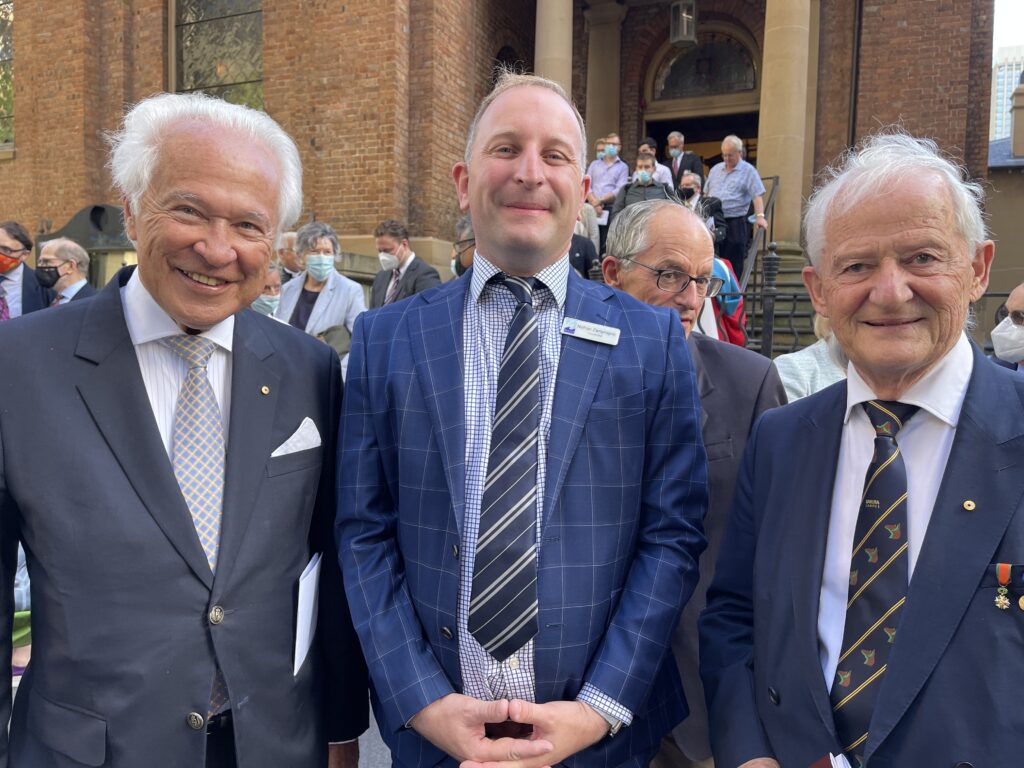 I was honoured today to be invited to the official service to commemorate the 70th anniversary of the Accession of Her Majesty the Queen, with Her Excellency the Honourable Margaret Beazley AC QC, Governor of New South Wales and other dignitaries, held at St James' Church in Sydney.
What an absolutely extraordinary life our Queen has had. She has reigned over the life of both our nation and the wider Commonwealth with grace and wisdom. She has been served by fifteen Australian Prime-Ministers (and coincidently, fifteen British ones).
I support the Monarchy because at its best it represents selflessness in service to others, and the modelling of ideals that rise above the rude acquisition and preservation of political power. I also laud the Royal Family's patronage of over 3000 organisations pursuing voluntary service, or charities, or good architecture, or the Arts, or environmentalism (in some cases, years before such causes became mainstream).
The miracle of our Constitutional arrangements is that the Monarch, custodian of all those powers which are often used to oppress people elsewhere who suffer under authoritarian regimes, are guarded by a figure who by custom and precedent will never use them.
The idea that a government can only govern so long as it has the support of the people? The principle that all people and institutions are subject to and accountable to laws? The idea that the justice system should treat everyone fairly and equally? These are principles that are safeguarded by the Crown. That's the reason why when you walk into a Court you see the Royal Coat of Arms rather than a State crest. The Crown upholds our rights.
I feel suspicion when people seek to replace the system that has given us peaceful and democratic government for centuries on a whim, or in the service of empty symbolism, or to politicise a realm that is refreshingly absent from it. Australians have and will continue to reject that.
But I am hopeful that all people, Republicans and Monarchists alike, can unite today and celebrate Queen Elizabeth for what has unquestionably been long life given in service to others.
I'm pictured here with the Hon. Philip Ruddock AO and Professor David Flint. Thanks to the Speaker of the New South Wales Legislative Assembly The Hon. Jonathan O'Dea for taking the photo!
Long live the Queen!
Related