This morning I visited Ebenezer Public School to view the concerns school parents have raised about road safety. The school, adjacent to busy Sackville road, is buzzing with passing vehicles morning and afternoon.
What I saw amply justified the case put to me. Traffic counts done in February showed 65% of vehicles were exceeding the limit of 40km/h during scheduled slowdown times. Several vehicles were clocked at over 100km/h. One in five were heavy vehicles.
What the school needs is a better pedestrian crossing, or an adult to moderate the pedestrian flow. I saw a bus zone big enough for one bus, while two buses arrived and the second hanging out into the street, further blocking visibility. A BMW with a 'P' plate growled past — a parent standing next to me issued an expletive; "That muppet hoons past here all the time and never slows down." He adds "We've had too many near misses. It's only a matter of when, not if, there is an accident." While he spoke, I witnessed ten year olds shepherding six year olds across the road. Shortly after, a vehicle brakes so heavily at the crossing that smoke comes off the brakes.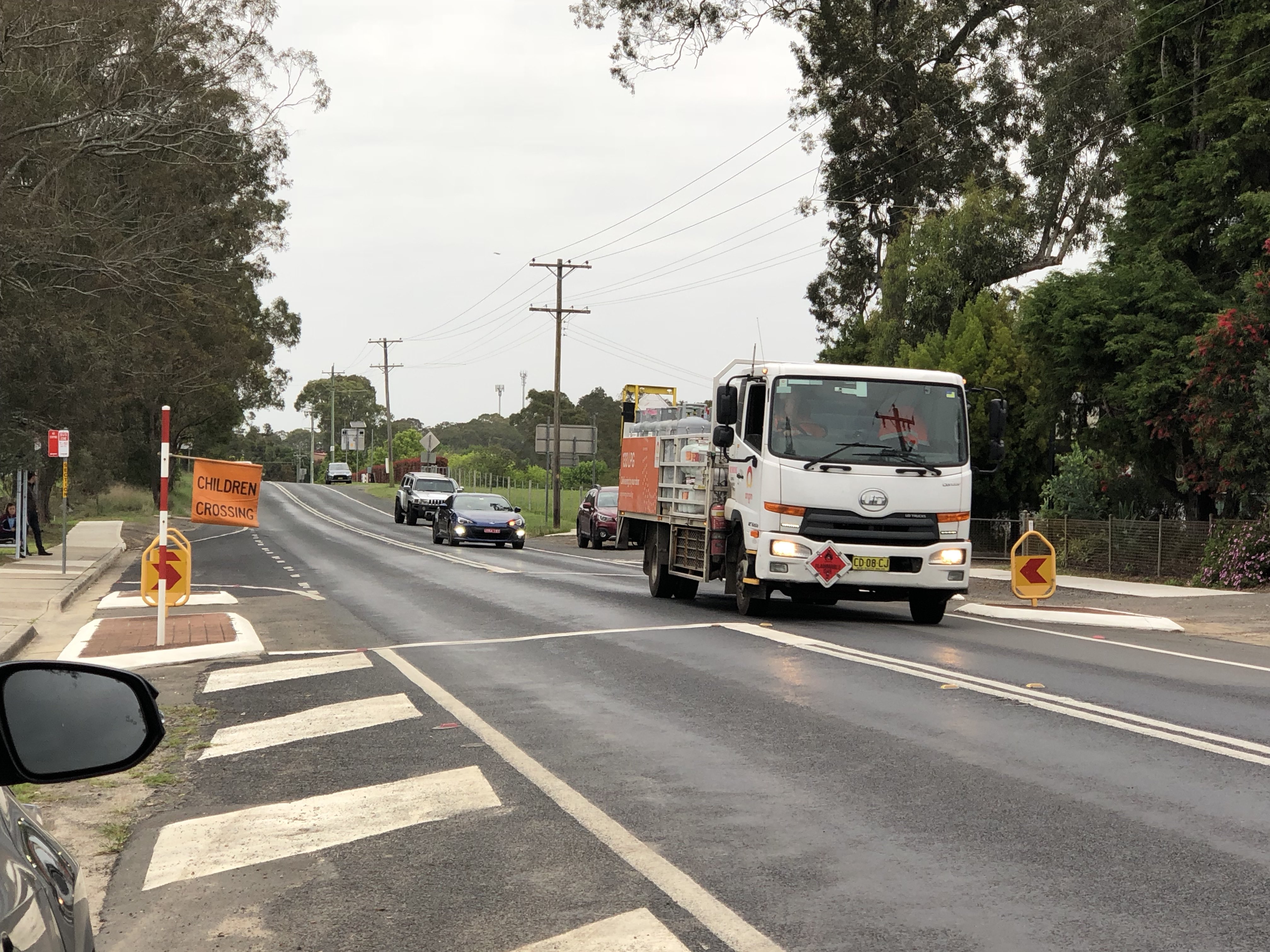 Requests for new measures have been denied. In my view, this is not good enough.
The threshold for new measures is a vehicle count of 300/hr and 50 unattended children crossing, morning and afternoon. The numbers compiled by the school fall just short of this count — and usually only in the afternoons. A petition has been presented to the State Member with 1500 signatures — extraordinary for a school with 134 kids.
And by the way, these thresholds are state-wide, meaning a school in the inner suburbs on a main highway has its needs determined by the same formula as remote schools, which is unfair.
Sense should prevail. Ultimately, the Minister for Roads (Pavey) should work with the State Member to grant an exemption for the necessary thresholds and allocate funding for a traffic supervisor (that's a lollypop person to you and me) morning and afternoon.
I will continue to advocate for this.
Related